Explore Your Creative Sparks Through My Books
Discover my collection of literary works at Amazon. My writing adventure began with non-fiction, and my first two traditionally published novels opened doors to exploring the world of words, wisdom, and imagination.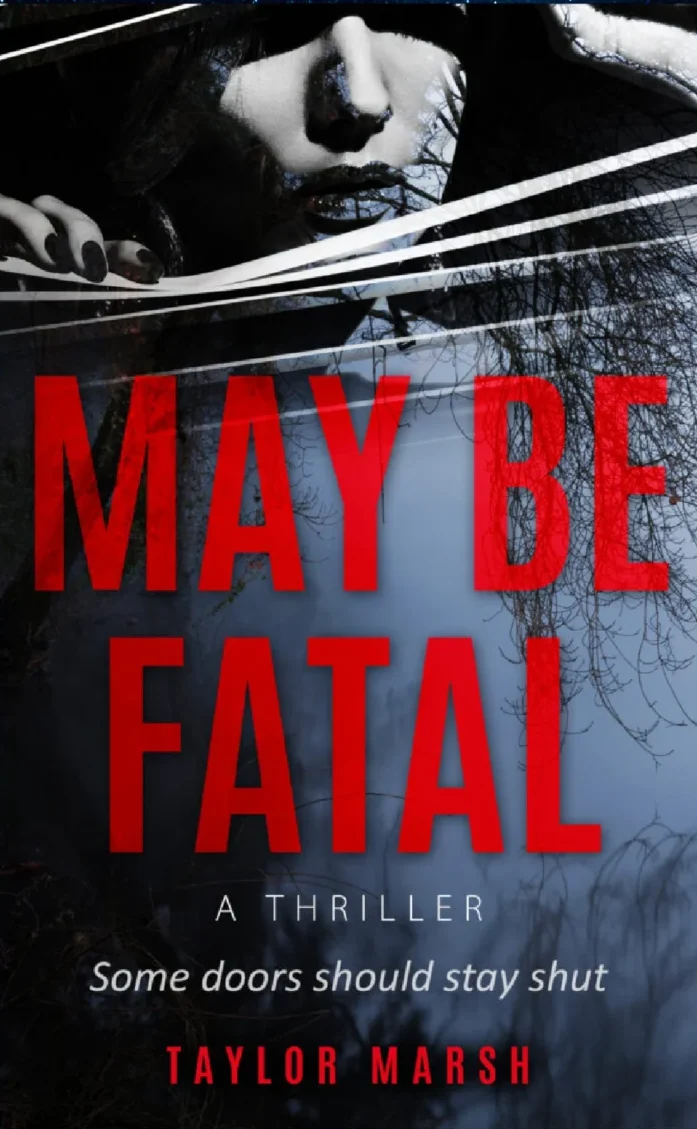 "A new type of thriller... I read thriller suspense books from time to time, but they usually don't keep my interest very long. This one is excellent and has enough going on that I never put it down." - Amazon Review
Deemed "one of the buzziest books" by New in Books.
"A thriller based around a psychic profiler and behavioral psychologist that will stay with me for a while. This was intense, creepy, nail-biting stuff that had me gripped. I read it in one sitting. I could not put this book down. Highly recommended." - NetGalley Review
_________
Amid the unseen world...
Psychic Profiler Dr. Kate Winter is caught between new age mysteries, astrological signposts, and a man from her past who knows secrets. Long ago… A confrontation disintegrated into a murderous end, leaving two people to deal with the carnage. He's back to finish what was left undone.
_________
I'm not the person you remember. Revelations during meditation opened a portal to the mysterious and the veil became a doorway. Dug and discovered a way to plumb energetic cycles to tap the law of attraction and reel in future events. Took experience a step further. Forced to embrace more than can be proven.
The mind is my specialty. How I catch killers.
What good is a premonition if I can't peg the timing to the calendar? Kate thought.
_________
Secrets buried deep, where Kate's most vulnerable. Clay's on the outside, to protect their relationship and all they've built.
But what happens at their new California home throws them. Who is the blonde and what's her role? Or is she part of the plot?
Across the veil, messages are cryptic.
The test comes in the moment. Preparation fails without action.
_________
I've been up close with serial murderers, which is the work. Ego reveals mania.
Last year, a clear message dropped in. Let go. Prepare.
Time to face him. End this.
Something in America had cracked. The fracture hadn't happened overnight.
Kate was privately political, but that changed with the new president. The video from Kate's source in the Middle East proved buttressed her instincts. POTUS had killed the woman in cold blood. Made her disappear.
A vision cracked through and obliterated the present. I see a woman through a doorway, she said. One woman was lifeless. Snakeskin stilettos on the younger woman. Her shoes looked familiar. But Kate couldn't place the woman on the ground.
A continent away President Richards sat down in secret with the Saudi crown prince.
Vice President Christine Palmer remained out of the loop, but that was about to change.
The president's ex-wife fumed over what he'd become. Ready to blow his plans for world domination to smithereens with the mother of all secrets.
But would Vice President Palmer believe what Kate and Clay discovered in the desert?
An abducted girl's diary dropped into the hands of a desperate woman.
Olivia Stark couldn't believe her luck. The disguise had worked.
Being inside a young girl's head was hypnotic. A witness to how her mind worked. The diary sucked her in.
CONFIDENTIAL
May 10, 2003
I remember when I turned 13. It's when things changed.
It's only gotten more intense.
A lot of guys troll girls online.
My private email is for special conversations.
Some girls will fall for anything and get nothing…
"I still don't know what happened to her mother." Her father's letter was harrowing.
A morality tale about lost girls, and mothers who are so broken they can't help their own child.
When the phone calls began, Olivia played along.
The sound of the woman's voice cut into Olivia's concentration. She felt the pull of memories. How she felt the instant she saw the intruder inside the suite.
The wrong kind of vulnerable can crack your world apart.
"You had no right to read my diary." Betty Baker's staccato cadence came out of nowhere and the fury in her voice reminded Olivia her life was in the hands of someone dangerous.
Olivia had everything to lose. Betty had nothing.
So, when Jeremy Durant showed up, Olivia came clean. Then things got very complicated.
"This book should only be read by people who see women as equal in all things including sex."
The Washington, D.C. Beltway... Pulsating with rich history, teeming with wondrous marshes and woodland creatures. Balance and order peacefully exist in this wildlife adventureland, a stark contrast to its human inhabitants who attempt to navigate mindbending appetites of power, lust, love and greed without being drowned by their adversaries in the Beltway swamp.
Elite personal life coach Alex Gantry leaves Hollywood for the D.C. area, struggling to escape the grip of a suffocating relationship. She meets the somewhat younger and somewhat married environmentalist T.J.
Alex convinces T.J. his team needs a life coach and T.J. convinces Alex to become his lover.
As heat turns to emotion, pasts haunt, secrets threaten, danger bubbles up and bucolic Beltway proves to be a bedlam of unfettered intrigue and desire.
"This one reminded me of classic Jackie Collins."
Alex was happier than she'd ever been.
She had loved men before, but none measured up to what she was feeling now. What she was receiving from T.J. was indescribable.
Everything was new.
T.J.'s ex-wife had begrudgingly accepted the divorce.
An eerie calm had replaced the overwrought tension that had dominated Alex and T.J.'s separation and his subsequent legal wrangling to end his marriage. The divorce was finally over, so T.J. was free to move forward with Alex without interference.
Alex still didn't know who'd broken into her house, taken her confidential files, and completely vanished. It was something T.J. wouldn't discuss.
In the winter, between December and February, if you get lucky, walking through Mason Neck and out onto the platform at the end of one short trail, you may be able to spy thousands of tundra swans wintering together.
Perhaps it should have dawned on him earlier but it's not like they'd been together all that long. He was trying to adapt to his new life. What Brian hadn't considered was Alex's strong-willed nature and how that could escalate the situation.
The Sexual Education of a Beauty Queen
A former Miss Missouri talks sex, politics, and sexual politics, and shares the wisdom she's gained about men and women. The Sexual Education of a Beauty Queen is at once memoir, commentary, enlightenment, and a little dose of self-help. Taylor Marsh was Miss Missouri and performed on Broadway, hosted a radio show, and starred in a one-woman show. She was also a relationship consultant for the nation's largest newsweekly, edited the web's first megasuccessful women-owned and -operated soft-core pornography site, worked as a phone-sex actress, and studied sexuality and relationships for years. She's been single, a girlfriend, a mistress, and a wife. She has the inside track to what men want, what women need, and how we all tend to muck it up. As a political commentator and popular writer, Taylor is intelligent and inspiring. She blends personal experience, pop culture, and the politics of sex in an entertaining, engaging, and inspiring read.
Spanning nearly two decades of American politics, The Hillary Effect is the provocative and insightful story of the first viable female presidential candidate in history to win a primary and do so in spite of her campaign team's mistakes. It addresses the galvanizing impact that her loss represented for both women and men, in and out of Washington. And it revolves around media coverage that treated her differently as First Lady, senator and then presidential candidate - not only because she was a woman, but because she was Hillary Clinton.